"Trash the dress", also known as "fearless bridal" or "rock the frock", is a style of wedding photography that contrasts elegant clothing with an environment in which it is out of place and often in extreme contrast. It is generally shot in the style of fashion or glamour photography. These photo shoots often takes place on a beach, but other locations include city streets, rooftops, garbage dumps, fields, and abandoned buildings. The woman often wears her special gown and may effectively ruin the dress in the process by getting it wet, dirty, or, in extreme circumstances, tearing, setting it afire, having paint thrown at her while in the dress, and effectively destroying the garment.
We today see some of this in Europe both in Britain and the Netherlands as probably having come from influences in the States. This trend and I am afraid to use the word "trend", probably takes it roots in Hollywood symbolically since October 1998 when Meg Cummings of the show Sunset Beach ran into the ocean in her wedding dress after her wedding was interrupted. Beginning in the early 2000's some Las Vegas Photographers have specialized in photography with gown trashing as a theme.
We have had several of these gowns to clean after their trashing and, with fingers crossed, were able to effective and properly restore them. The process can be expensive, very time consuming and the risk and cost should be seriously considered. On the other hand, a wedding is a once in a life time, many trashing brides will continue to have their traditional photos taken of the wedding and reception, but also opt for a second set of photos to provide the contrast of the traditional vs the bizarre. These second photo shoots are often done without audience, in a location away from the reception center. We have included a couple trashing images here, but photos of brides in gowns do not necessarily mean the gown has to be harshly treated, photo shoots can include brides laying in a field of something, being in a tree, inside or around a barn or with animals in their habitats, atop buildings, in or on airplanes, and so on.
We captured some images of trashing below but a simple search on the internet produces a plethora of images of trashing.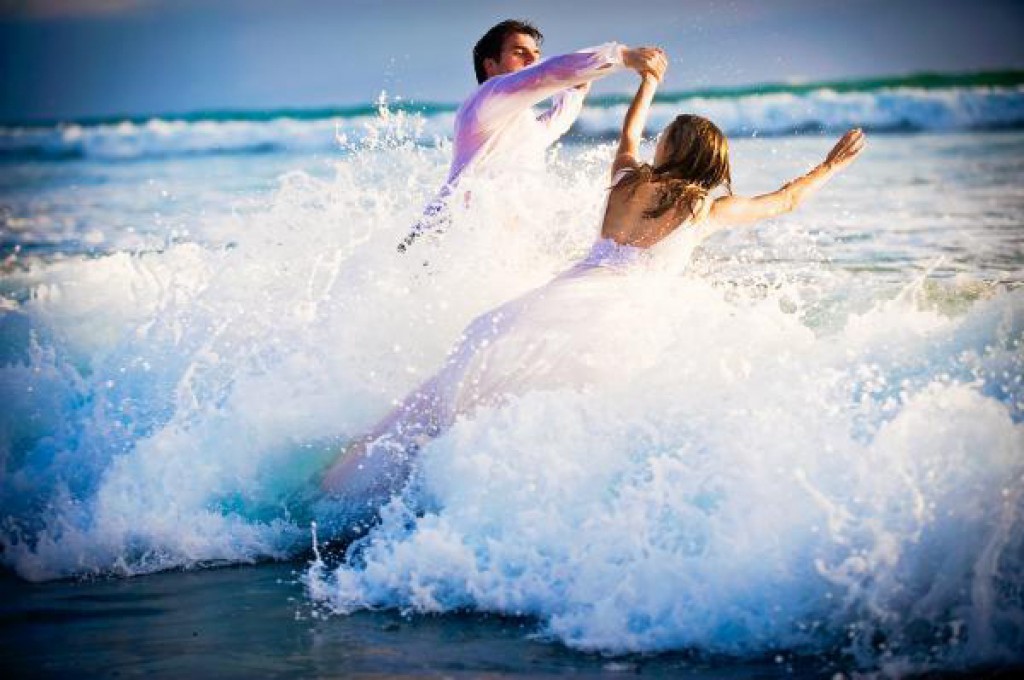 So we thought we should include some other ideas to help the bride along the way in her thinking about what to do with her gown. This may not be an all inclusive list but it is a starter.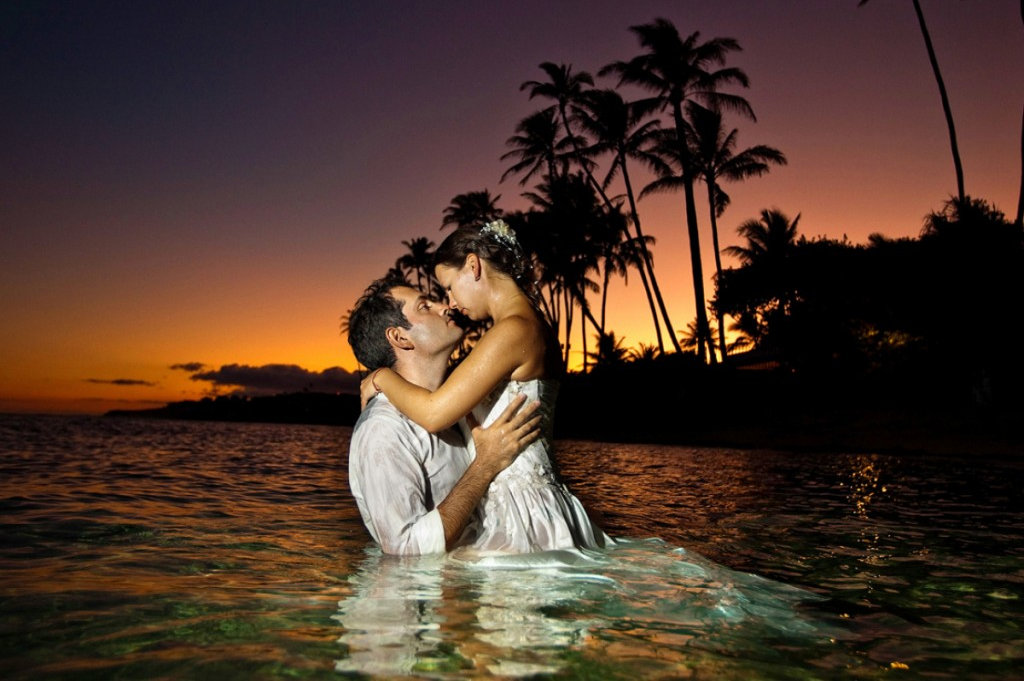 1. Turn it into a family heirloom. US couples spend on average $25,656 for their wedding. However, the majority of couples spend between $19,242 and $32,070. It makes financial sense to pass the dress down to the next generation.
2. Donate it to charity. Many charities have dedicated second-hand wedding dress shops which would happily accept any gowns worn on a couple's big day.
3. Frame it. If the idea of displaying the whole dress doesn't appeal, you could simply frame your shoes or your veil as a reminder of the occasion.
4. Re-wear it. Wedding dresses are expensive items, so why not get the most out of it? Whether for an anniversary dinner at home or even for a fancy dress party, there are several reasons to wear your dress more than once. Anniversaries are a great time for the bride to wear the gown again.
5. Sell it. It is believed that one in nine brides sell their wedding dress online to recoup some cash. Ebay and Angie's Lists have gowns for sale at some great bargains.
6. Create a "mini me doll." Some seamstresses and bridal shops offer a cut down version to create a mini doll in the likeness and small gown of the bride image using samples of your original wedding dress.
7. Reinvent it. For those brides handy with a needle and thread, a quilt made from your wedding dress could be a good reminder of the day.
8. Store it. Keep it in your preservation chest, ready to show your children.
9. Dye it. If the color's changed, and a section's cut off the bottom, what's to stop you wearing your wedding gown as a cocktail dress?
10. Turn it into a christening gown. Pass the dress through the family by transforming it for your children.
11. Make Pillows. Make decorative or throw pillows from the fabric. Even consider some bed pillow covers.
12. Make Window Treatment. Depending on the size of the window, valances or drapes can be made from remnant gowns to cover widow openings.
13. Trash it.
14. Rent It. You can advertise a wedding gown with size in your local market. Some bridal shops may help you with this particularly the one you purchased your gown from.
15. Do Nothing.
16. Be creative.
With the exception of do nothing; number 15 above, (maybe) the gown should be cleaned. No seamstress, resale shop, potential buyer, renter, or family member will have much interest in a gown or parts of a gown that is or are not clean. And if the gown is transformed in to something else having it cleaned with our Museum Gown Care Process TM will guard against eventual discoloration and deterioration of untreated staining. We at Iowa Bridal Preservation can handle your work, assuming a trashing has not gone too far. Call us at 888 485 9707 to discuss your cleaning needs.